A Prayer for Students
We invite you to join us in this prayer for UMHEF scholars and all other students experiencing uncertainty during the COVID-19 pandemic.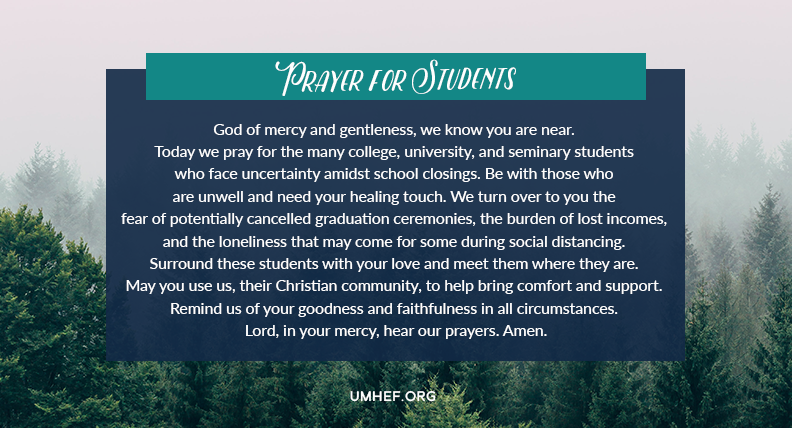 To share this prayer, right-click and save the image to your device. Then repost on social media or email to students you know, family, and friends. Thank you for being a part of our UMHEF community. Tag @UMHEF in your posts.