FREE 2021 Lenten Calendar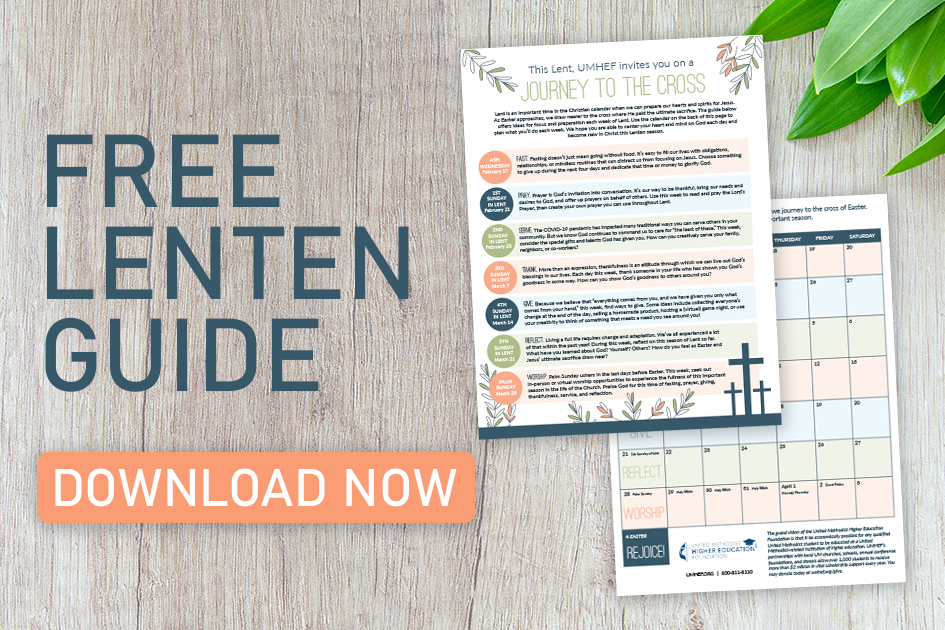 Once again, the United Methodist Higher Education Foundation is pleased to offer a FREE Lenten Calendar for the 2021 season.
Lent is an important time in the Christian calendar when we can prepare our hearts and spirits for Jesus. As Easter approaches, we draw nearer to the cross where He paid the ultimate sacrifice. The guide linked below
offers ideas for focus and preparation each week of Lent.
We invite you to use the calendar on the back of this document to plan what you'll do each week. We hope you are able to center your heart and mind on God each day and become new in Christ this Lenten season.
Please also feel free to SHARE this resource with your friends, family, church congregation, and community as desired. If you use the guide and find it helpful or meaningful, we'd love to hear from you. Send us a note!