College Care Package Ideas + More!
Wondering what to include in care packages for your college student? We asked some of our UMHEF scholarship recipients what they'd most like to get. Here's a list of some of those items, plus a few ideas to put some extra care into those care packages.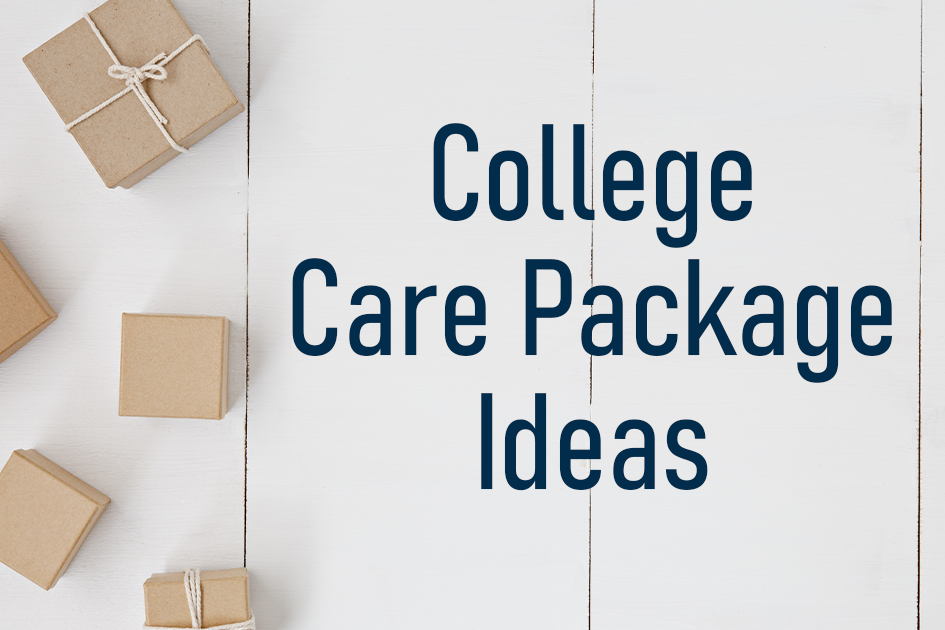 Most Requested Items
It may come as no surprise that the most requested item students would love to get in a care package is money!
Grocery store gift cards
Coffee shop gift cards
Restaurant gift cards
Coins or cash for the laundry room
Cash for spending on whatever they need
Also not surprising, is the second most popular item: food!
Favorite candy and snacks
Microwave popcorn
Homemade cookies or treats
Items from their hometown bakery
Practically Perfect Items
Including some practical necessities in care packages can offer students support during those long hours of writing papers and studying for tests.
Pens, pencils, or highlighters
Colorful sticky notes
Note cards
Portable reading light
Travel coffee mug
Stress ball
Items to Encourage and Inspire
Don't underestimate the power of an encouraging word or self-care moment to keep students going!
Handwritten card or note
Mementos or photos from home
Coloring book and crayons or markers
Lotion, lip balm, or body scrub
More Resources to Support College Students
When in doubt about what your college or seminary student would be most excited to get in a package, just ask! You'll never go wrong asking for ideas straight from the source.
If you're looking for other ideas for how to care for the students in your life, check out our Pinterest board of care package ideas (and other resources) we've collected over the years.