Donors, You've Got Mail!
When scholarship recipients send "Thank You" notes to the United Methodist Higher Education Foundation, we know those messages are really meant for you, our friends and donors. Your prayer and financial support make the dreams of hundreds of students come true each year.
In the below letter, Leslie W., a first-year seminary student at Perkins School of Theology at Southern Methodist University, expresses gratitude for what generous donors like you make possible: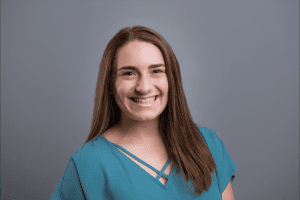 "Thank you very much for the extraordinarily generous scholarship. I am incredibly touched by the immense generosity, and I want everyone to know how much I truly appreciate your support and encouragement. Please know that it makes my dreams a reality, and I could not be here without you.
I am a hybrid student through SMU Perkins, so besides what goes toward books, your scholarship money helps me offset travel costs that accumulate as I make 5-6 trips from Birmingham, AL to Houston, TX each year for in-person classes.
I chose Perkins because the distance learning program was flexible enough to meet my family's needs, and it emphasizes community and intentional relationship-building. Because I'm now able to continue making these trips and continue in my seminary program, I can continue investing in the lifelong relationships that God is blessing me with [at SMU Perkins].
Knowing and learning from these people will certainly strengthen my ministry. God is molding me using the people your scholarship allows me to study alongside!"
Over the coming weeks, please consider a 2022 year-end, tax-deductible gift to grow and sustain this work. The UMHEF staff and students, including Leslie, who received scholarships this year are grateful. Every gift makes an impact. Thank you!