UMHEF Scholar Shares His Experience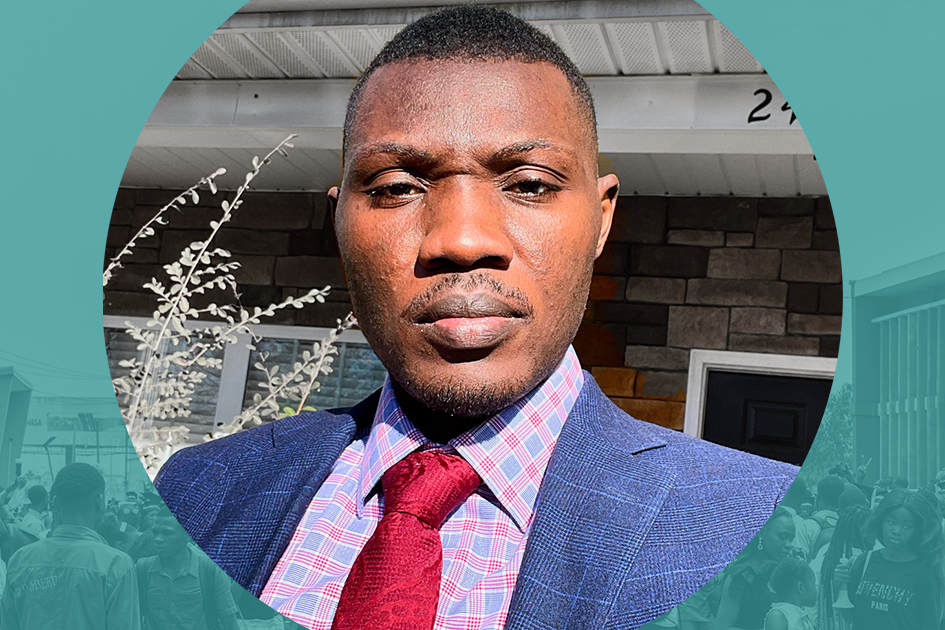 Francis Onusamba knows the best presents can't be wrapped or topped with a bow. He has traveled around the globe for the gift of education, and thanks to people like you, he is getting it.
After receiving a 2023 UM Dollars for Scholars scholarship from the United Methodist Higher Education Foundation, the Boston University School of Theology student wrote to thank UMHEF donors and staff. He began his letter with a favorite African proverb: "You can steal everything from me, but you'll never steal my education."
In the Democratic Republic of the Congo, Francis' home country, he saw firsthand the effects of war and famine. Between 2016 and 2019, he witnessed the horrors of the Kamuina Nsapa rebellion, which killed over 5,000 Congolese and displaced an estimated 1.1 million. Francis led the choir, prayer ministry, and youth group at Mabondeli United Methodist Church in the capital city, Kinshasa, but he wanted to do more to serve the people in need around him. That led him to volunteer with the United Methodist Committee on Relief (UMCOR).
As an UMCOR volunteer, Francis worked with children who lost their parents during the war. He opened his own home to several young survivors and helped local authorities place others in orphanages. Though the rebellion ended, the DRC continues to be a place of great conflict and crisis. Still, he wants to do more.
Today, Francis is seeking a Master of Divinity, hoping to become a pastor in the Western Congo Annual Conference of The UMC. He believes his studies will equip him to "draw people closer to the Lord and preach the Good News." He writes, "The financial assistance you are granting me is a blessing and an act of compassion, not only to me…. You have touched, changed, and transformed the lives of many people who will benefit from my knowledge."

What a great reminder of the impact and reach of the United Methodist Higher Education Foundation! Our scholarships make quality education economically possible for more students—like Francis—to attend UM-related schools.
As we near Christmas and the end of another year, we invite you to give the indelible gift of education. A gift of any size makes an impact. Click the button below to visit our secure online giving form.