2024 UMHEF Scholarships Guide Now Available!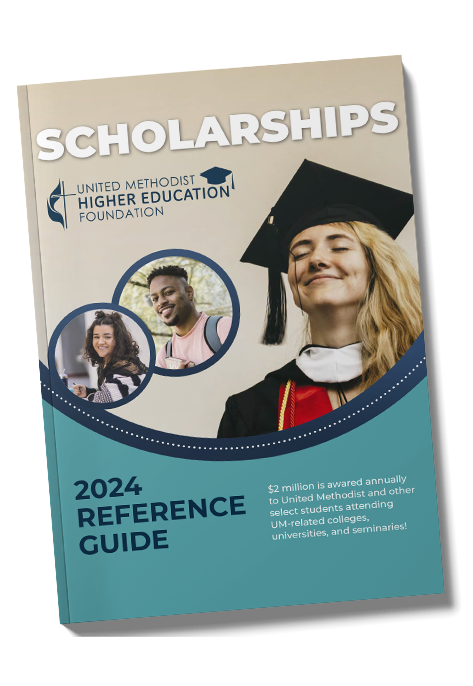 We know that, more than ever, the cost of higher education can be overwhelming. The United Methodist Higher Education Foundation is here to help!
Download the 2024 UMHEF Scholarships Guide to learn about the award programs available for the 2024-2025 academic year. We award more than $2 million in scholarships annually to nearly 1,000 students attending United Methodist-related schools. Applications open January 1.
What you'll find in this year's Scholarship Guide:
Detailed descriptions about UMHEF scholarship opportunities
Eligibility requirements for UMHEF scholarships
Important dates to remember
Steps for applying for scholarships
Answers to frequently asked questions
And more!
Who can benefit from reading this guide?
Students or parents/guardians of students hoping to attend a United Methodist-related college, university, or seminary for the 2024-2025 academic year
Admissions, financial aid, and campus ministry staff at UM-related schools
Pastors and youth ministry leaders at United Methodist, African Methodist Episcopal, Christian Methodist Episcopal churches
Anyone else interested in learning more!
Stay Up to Date!
Get the latest updates, announcements, and first look at applications when they open by signing up for our emails here. Be sure to choose the "Students & Scholars" subscription.