New Scholarship Endowment Fund Honors Memory of UMHEF Trustee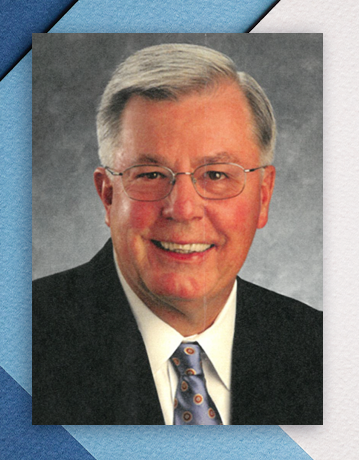 The Robert Siegmund Rothe Scholarship Endowment Fund has been created to honor the memory of long-serving United Methodist Higher Education Foundation Board of Trustee Robert "Bob" Rothe of Kerrville, Texas, who passed away on July 29, 2021.
An alumnus of Southern Methodist University, Bob dedicated more than fifteen years to supporting the higher education of countless other United Methodist students through UMHEF. Once voted Trustee of the Year by his peers, Bob was respected and loved by all he served alongside.
Bob's service went far beyond UMHEF. He served in leadership roles within community organizations like Allen Rotary Club, Allen Chamber of Commerce, First United Methodist Church of Allen, Allen Community Outreach, Arts of Collins County Foundation, Allen Philharmonic Symphony Orchestra, Allen Schools Foundation, and First United Methodist Church of Kerrville, TX.
Our heartfelt sympathies are extended to Bob's wife, Merry Ann Rothe, and his family and friends.
Gifts may be made in Bob's memory to the Robert Siegmund Rothe Scholarship Endowment Fund here. Simply choose the fund from the drop-down menu.