Weaving Together Life and Helping Others: Dr. Martha Rowlett
One UMHEF Donor Supports African Students with Endowment Fund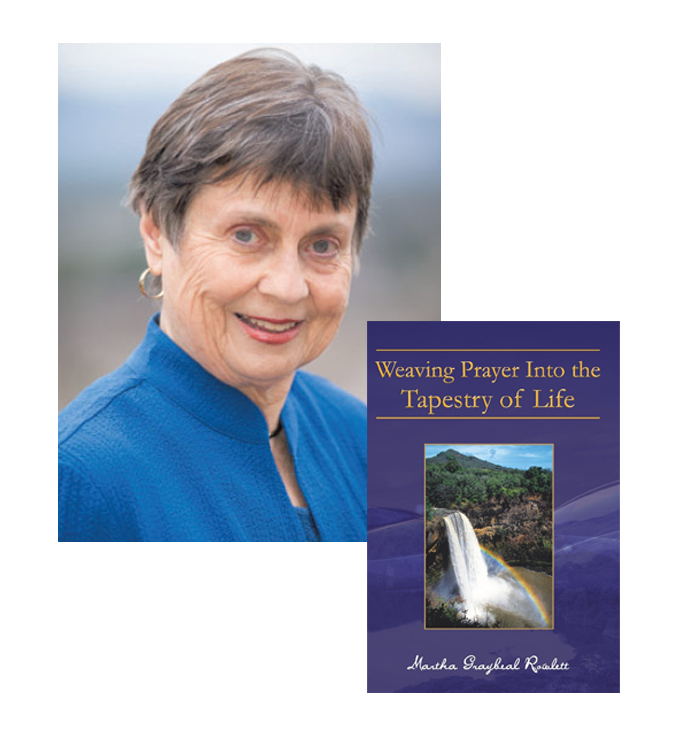 In Martha Rowlett's book Weaving Prayer Into the Tapestry of Life, she wrote in the introduction, once done with most books they can be shelved or passed on, "but this book wants to hang around and be used. It would like to be a friendly companion to help you connect with God about the living of your life as you weave your personal life tapestry."
That also describes Dr. Rowlett. If you've had the opportunity to spend time with her, you want to keep her around. Dr. Rowlett and her late husband, Dr. Robert Arnott established an endowed scholarship through the United Methodist Higher Education Foundation. While working at Claremont School of Theology, Dr. Arnott visited Africa for a conference where he bonded with Bishop Lawi Imathiu and was inspired to establish an endowment that would provide scholarships for students from Africa attending United Methodist schools in the United States or Africa.
Over the past few years, Martha has so enjoyed receiving updates and letters of thanks from the students that she decided to gift a portion of her estate plan while she is still alive. Students like Fernando Domingos have benefitted from this gift. From Angola, Fernando is a member of Redentor United Methodist Church in the West Angola Annual Conference and holds a bachelor's degree in psychology from Africa University. With assistance from the Martha G. Rowlett and Robert J. Arnott Scholarship Endowment, Fernando is now working toward his Master of Divinity at Drew University with a focus in this area.
It is Martha's goal to be able to see even more impact, but she claims that she is "simply following in their direction. This was Bob and Bishop Lawi's dream and I know that they would've been happy to see this happen."
If you are interested in establishing an endowed scholarship, or if you would like to support a current fund, please contact the UMHEF Development Officer, Melissa Houck by email or call (615) 649-3970.