Remembering UMHEF Trustee Nadine Hardin-Miller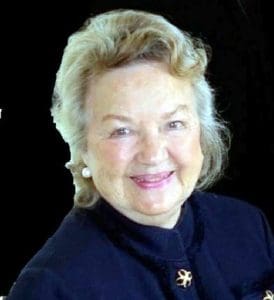 The United Methodist Higher Education Foundation's Board of Trustees remembers with fond appreciation the life of Nadine Hardin-Miller, who passed away on June 29, 2023. Nadine served as a faithful UMHEF trustee beginning in 2012, lending her experience and passion for higher education to the work of the foundation.
As her obituary states, Nadine "valued people and had a special way of expressing generosity, kindness, and concern for others. She always made everyone in the room feel special and included." In addition to her support of United Methodist students through the work of UMHEF, she was an advocate for women's rights, a leader within the United Methodist Women, traveled the world to work for the Women's Division of the General Board of Higher Education and Ministry of The UMC, and held countless other positions with nonprofit organizations.
The prayers of the UMHEF staff, Board of Trustees, and community go out to the family and friends of Nadine during this difficult time. We invite you to read more about her life and work in her obituary.