UMHEF Scholar: Evan Smith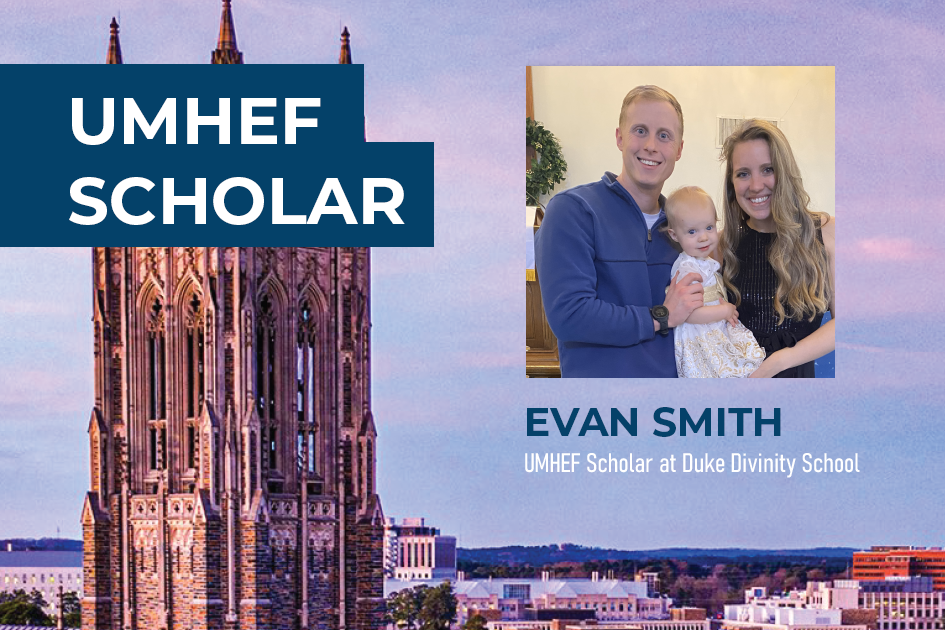 Evan Smith attends Duke Divinity School and is working to obtain a Master of Divinity degree with a certificate in Methodist and Wesleyan Studies. In 2022, he was awarded the UMHEF Ernest I. Bass & Eunice Miller Bass Scholarship.
Here's what Evan has to say about what this award means:
No doubt this experience [at Duke Divinity School] has been not only beneficial to myself and my family, but also to my current congregants, and to those with whom I will interact with and minster to in Holston in the immediate future.

I would not be afforded the opportunity to attend higher education without the support that the UMHEF and others provide, permitting me to relentlessly pursue the mission of the universal and the Methodist churches – to make disciples of Jesus Christ to transform the world. The transformative experiences, knowledge, and opportunities that I have gained since answering the call to ministry and applying to Duke could not have been realized without personal, financial support.

I truly thank you and the UMHEF for your generosity.
Read about other UMHEF friends, facts, and figures in the 2022 Annual Review.