Skip to content
July 13, 2022 | Nashville, TN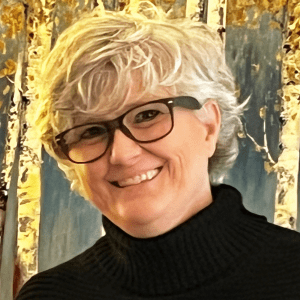 The United Methodist Higher Education Foundation is pleased to announce the newest member of its team. Marti Williams-Martin has joined the staff as our Director of Development.
Marti comes to UMHEF with over a decade of experience with The United Methodist Church as Director of Interpretation and the Director of Marketing and Engagement for The Upper Room. She has an MDiv and is a certified fundraising executive (CFRE). In addition to her work in nonprofit fundraising and marketing, Marti has served as an Associate Pastor in Richmond, VA and New York City. She also worked extensively in the Christian book publishing industry and lived in Dubna, Russia for a couple of years teaching English at a small economics college. The common thread throughout her career is her interest in sharing stories of impact and connecting people to life-changing resources, which is at the core of UMHEF's vision.
Marti will oversee development/fundraising initiatives and donor relations for the foundation. Connect with her anytime at mwilliams@umhef.org or by phone via her direct line at 615-649-3970.